The war would now be over.

We would be just coming back from tibet.

Our bad luck from that broken mirror would end today.

That chapter 13 would finally be gone.

All this if something else had happened 7 years ago today.

But thankfully none of that did, because instead we were busy getting ready to spend the rest of eternity together.

Someday 7 years will seem so few, but today I am amazed. 7 years! And although it's cliche, each one has truly topped the last.

7 things I love about being married to you, love:

You let me warm my freezing feet on your warm legs any time I want to.

I can cry whenever I need and you are always there to tell me things will turn out okay. Even if I cried about that same thing yesterday.

When I make dinner, you do the dishes! (usually)

You never make me feel bad about taking a nap when I have ten thousand other things I should be doing.

You don't get mad that I move your movies down in our Netflix queue so I can move the Coco Chanel movie to the top.

You think I'm awesome because I make hot fudge and bread from scratch.

You are my perfect other half. All that I am not, you are.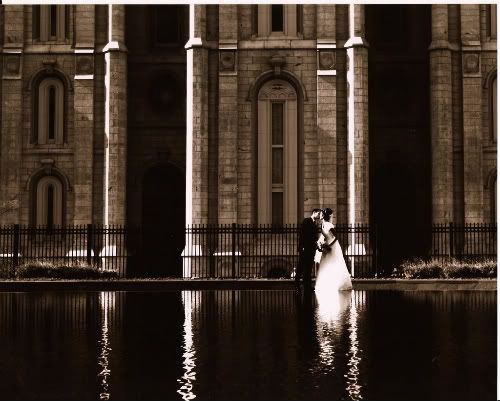 xxxxo